Square Review: How to Create an Online Store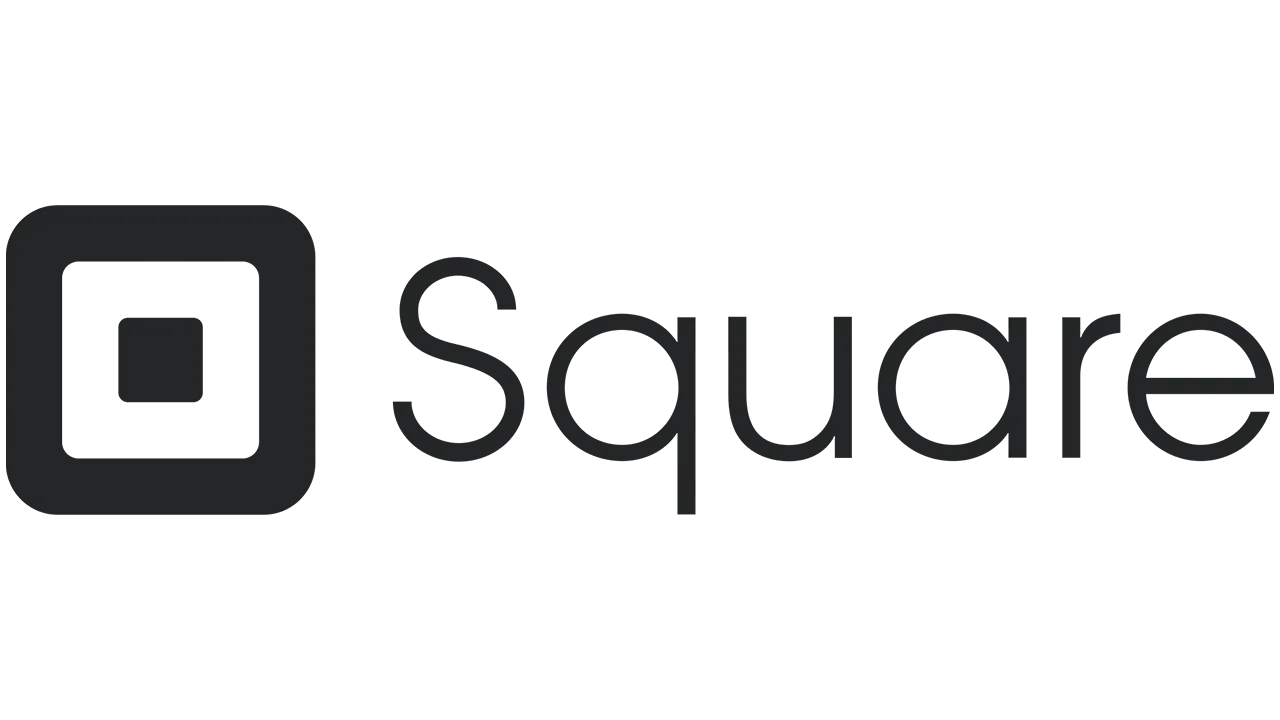 When it comes to conducting business online, Square is among the most well-known names in the industry.
Square, which had its beginnings as one of the few ways that people could accept "mobile" transactions on the go, revolutionized the market by introducing methods of monetization that were both quick and affordable.
Now, practically anyone, from one-time vendors and proprietors of small businesses to those just starting out in business, can open a Square account and immediately begin accepting payments regardless of where they are. It should come as no surprise that Square is the solution of choice for point-of-sale (POS) systems and offline payments.
However, were you aware that you can also use Square to transform the way in which you conduct digital transactions?
Going digital is now more convenient than it has ever been before as a result of Square's new feature that enables merchants to set up online stores by paying only the cost of their payment processing.
E-commerce is made simple by Square
When you sign up for their digital plan, you are given a store that is user-friendly, straightforward, and functional. This allows anyone to gain access to a new way of selling their products. This offering, like the others in Square's portfolio, is designed with accessibility in mind from the get-go.
It is not necessary to have any prior knowledge of web design or coding in order to get started, which is fantastic news for those who are just starting out. On the other hand, this does imply that the experience you get from Square might not be quite as cutting-edge as the offerings made by designers who are more focused on the business sector.
Despite some restrictions, Square provides almost everything you could possibly require in order to get your online store up and running, including the following:
Free to use web addresses.
Free and unrestricted hosting space.
Management and monitoring of the inventory.
Web design that adjusts to the device being used.
Management and monitoring of the inventory.
Reporting that is both integrated and advanced.
Integration with Square's other products in a way that is completely seamless.
Help with picking up items in-store.
Online Square Pricing
The pricing structure of Square is one of the reasons why it has always been so appealing to business owners.
You can decide how much of a financial investment you want to make in your online store by using Square marketplace. There is a free plan available, but you will be responsible for any processing fees. To put it another way, the only thing you are paying for is the payment processing, which is 2.9% of the total sale plus $0.30.
There are a few more choices open to company owners and managers who want a bit more functionality from their online store. You might, for instance, be able to upgrade to:
The Plus plan is $26 per month, or $29 per month annually
The Premium is $79 per month, or $72 per month on a monthly basis.
When it comes to features and functionality, the "free" plan is significantly lacking in comparison to what you get with the paid options. One example would be that the free plan does not include unlimited storage, but all of the paid plans do. If you go with the free option, then each and every one of your posts will be adorned with little square advertisements.
The Plus plan, on the other hand, includes a number of additional features in addition to those that come standard, such as custom domains, site statistics, and additional marketing features. If you upgrade to the "Premium" plan, you will have access to a variety of additional features and functionality, including advanced ecommerce analytics, third-party integrations, custom code, product badges, Facebook ads, pop-up notifications, and a lot more.
To put it simply, it's the distinction between having a standard solution for your online store and having something that's been specifically designed for e-commerce.
Pros and Cons of Square Online
Square Online Pros
Pricing that is predictable.
There are no recurring costs associated with the free option.
Small businesses can benefit greatly from using Square Online.
Integrated mode of payment.
Products that are simple to load.
Excellent for integrating your point-of-sale system and online shop.
Innovative, cutting-edge features exclusive to account payees.
Square Online is compatible with a variety of other e-commerce platforms.
There is a wide variety of interesting topics to pick from.
Square Online Cons
A terrible shipping strategy with fixed rates that cannot be adjusted.
Square users frequently experience problems with account stability.
The service to customers has room for improvement.
Some features are only available to customers who pay a higher monthly fee.
UI and Usability of Square Online
You are guaranteed to have a fantastic time using Square Online regardless of the price you choose to pay for the service.
You are able to sell a wide variety of products, including physical goods, digital products, carryout orders, event tickets, and more when using the Square Online system. You can even accept donations. However, there are some types of businesses and activities in which you are not allowed to participate, as well as certain items.
After you have created an account with Square, setting up your website will only take a few minutes of your time.
Managing your inventory is going to take up the majority of your time, and this is something that is required for every single ecommerce website. When you log in to your dashboard, you will be presented with a comprehensive list of the options that are available to you on the left-hand side.
To access your welcome page, simply select the "Online Store" option from the drop-down menu.
After clicking the "Get Started" button, you will be able to immediately begin constructing the kind of website that you would like to manage. The wonderful thing about this situation is that Square actually gives you access to a wide variety of great themes to get you started. They don't have the same dated appearance as some of the other free themes offered by WooCommerce or WordPress. In addition, the Store Editor allows you to make modifications to your appearance at any time.
You can expect that any modern e-commerce store application will have designs that are pre-built to be responsive. This will allow you to use the design you select on any device that your customers may be using.
You will be asked to enter the information for your online store once you have selected the theme that best suits your needs. This information includes the URL you want for your store as well as the DNS settings. This can be a little bit difficult, but if you need any additional assistance, you can always check out Square's various guides.
You also have the choice of utilizing a few other available alternatives when it comes to establishing your store. For example, the solution integrates with Weebly and BigCommerce, which means that you can also set up your online store by using those programs. If you want to develop a specialized setting for your website, you will even be able to make use of the Square Application Programming Interface (API).
How to Create a Square Account Online
So how exactly do you create a successful Square Online?
The good news is that despite what you might believe, it's actually a lot less complicated than you might imagine. When using Square, tasks such as creating a new account, processing credit cards, accepting orders, and listing products are all designed to be simple and straightforward experiences. The best part is that when you sign up for the Square POS, you automatically get a free online store as part of your account. This means that basically anyone who is active with Square can use one.
What you need to do is outlined in detail below, step by step.
Step 1: Create an online Square account.
Creating a free account on our website should be the first thing on your to-do list.
You will need to log in to your account in order to gain access to all of the helpful features that are included on the Square dashboard. These features include store controls as well as important information regarding your products. In order to get started, all you will need is an email address and a password. However, Square will inquire as to the location of your business.
Step 2: Creating your URL
After you have successfully logged in, the next step is to ensure that other people will be able to locate you when they search online. That requires you to select a URL for your online shop. If you go to the "name" section of the Settings Screen and enter the title of your ecommerce website, you will immediately be provided with a URL that is hosted on the Square domain.
Step 3: Complete the Important Information
You are going to need to complete a few other critical details whenever you are on the Settings screen of the Square Online. For example, if you are going to be shipping and delivering orders that have been placed online, then you will need to set up delivery details, shipping fees, and other information that is related to this.
You have the option of providing free shipping even if the prices of the items you are selling need to include a markup to cover the costs of shipping and delivery. The vast majority of customers choose this alternative; therefore, offering it could be a good way to increase your chances of making some additional sales online.
In addition to the information about how you ship your products, you should also include details about your return policies and your business hours. You have the option to display the rules of your return policy next to the section devoted to shipping, where you can also provide some fundamental details about your return policy.
Step 4: Create an Online Store Theme
As soon as you have finished inputting your information into the "Settings" section of your Square Online account, it is time to begin developing an appearance for your website that sets you apart from the competition. To your good fortune, Square makes the process of modifying your store's layout much less complicated. To get started, all you have to do is select "Edit Store" from the drop-down menu on the dashboard.
The first thing you need to do is select a concept or style for your retail outlet. You are able to experiment with a variety of online themes and design your website to correspond with the image of your brand. Once your ecommerce website has been successfully launched, you will also have the ability to switch to a different theme if you so desire.
The size of the header and the featured images that are included in each of the available themes on Square Online is the primary factor that differentiates one theme from another. As a helpful suggestion, Square suggests you use particular image sizes in accordance with each theme.
If you already have a company logo that you would like to display on your online shop, you will need to ensure that the dimensions of that image are compatible with the requirements of the theme that you have chosen for your website. If you would rather, you will also have the ability to insert the name of your store as text.
Step 5: Redesign Your Website
After you have decided on a theme, you are free to begin editing it to fit your requirements. You won't have to worry about figuring out how to construct a store from the ground up because Square will provide you with a set of straightforward instructions that will guide you through the process of editing your theme.
If you need to upload some logos, for example, all you have to do is click the box that says "Add Logo" in the appropriate space. You can also use this space to upload the hero image that is displayed at the top of your website. This will be the primary image that appears on the home screen of your website. When you are ready, scroll down to the bottom of the screen on which your Store Editor is displayed. You can upload pictures of your products or other pictures to this section of the website so that they will appear next to the information about your business hours and contact details.
As soon as you have finished bringing your store's concept to life, you will be able to start stocking it with items, which will enable you to start turning a genuine profit.
Step 6: Begin Listing Products
Adding product listings to your e-commerce website is a simple process, just like the majority of the other things in the Square Online universe. If you use Square, all of your products will be tracked through a centralized item library. This means that regardless of where you decide to sell your products, the information regarding your online sales will be accessible through the Square POS.
One of the reasons why it is so simple to run a successful business using Square Online is because of the centralized approach that Square takes to the management of online stores. You even have the ability to change the settings for each of your items that are for sale whenever you see fit. You will also have the capability to pull items into the listings of your online store directly from the screen of your Store editor.
Step 7: Open your brand-new online shop
At long last, when you have achieved success in listing all of your products, you will be prepared to open your online store. Again, this is a straightforward procedure; simply scroll up to the very top of the page that contains the Store Editor and click on the "Launch" button that is colored green. Your online store will be live and accessible to customers in a matter of seconds after Square uploads it automatically.
Selling is simple after that.
Your completely free shop will soon be ready for customers, and you'll have the ability to begin making sales almost immediately. There are even marketing tools built into the Square POS system, such as the Square email marketing feature, which can assist you in the conversion of your customers going forward.
Review of Square Online: Designs and Templates
Square was developed with the express purpose of providing business owners with an easy way to begin selling products and services online. Putting together a store using one of the available templates and themes is uncomplicated and uncomplicatedly simple. However, compared to some other companies, Square Online does not provide quite as many templates for customers to select from.
When you first start using the platform, you will be taken to an environment where you can begin designing the appearance of your website. This will happen as soon as you log in. Square gives you the ability to select the colors that you want for your website (based on your brand). You are able to import a logo, and you can also switch between different layouts.
You have a lot of freedom to create a website that is distinctive to you, despite the fact that there aren't very many templates available to get you started. Due to the fact that Square actually makes use of the software that is provided by Weebly, the environment of the Square Online store should look quite comparable to what you are used to seeing in the Weebly website builder.
Square strongly recommends that business owners construct websites that are user-friendly and captivating. It is not necessary to push the limits of design in order to differentiate yourself online. The majority of the time, all that is required to persuade your audience that you are worthy of their consideration is a website that looks organized and professional.
Square gives you the ability to construct one page at a time of your website once you have decided on a basic layout and a color palette that you like. It is possible to copy and paste page designs, as well as add or remove blocks according to the modules that are required. When it comes to building a website, the building block strategy makes it relatively simple to get started, even for those who do not have a lot of experience in the field.
If you want a lot of leeway to play around with the look of your website, content blocks probably aren't the best tool for you to use. For instance, there isn't much you can do to change the size or location of text boxes, and if you have a particular design image in mind, there are a lot of changes that you simply can't make.
Another thing to keep in mind about Square is that in order to add a new piece of content to your website, you will need to add an existing block from the list of options that Square provides. It is not possible for you to simply add a text box to your website. Because there are no options to edit CSS or HTML, you cannot bring in a programmer or web designer to make changes for you. This prevents you from having full control over your website.
The designs and layouts offered by Square Online have the advantages of being simple to use and flexible, giving you the ability to alter the appearance of your layout whenever you see fit. However, the inability to personalize the experience will cause a significant number of customers to defect.
Integrations Presented in Square Online
It is important to keep in mind that although many online store builders, such as Square, come with a wide variety of features that you can enjoy for your website, there are going to be limitations to what you can do with this tool. This is something that you should keep in mind. Find a website builder that incorporates integrations and add-ons provided by other third-party service providers, as this will be of great assistance to you.
Don't worry if the eCommerce features that come with Square Online make you feel like you're being restricted in any way. The environment of your Square online store will be compatible with a wide variety of other applications, giving you the ability to carry out a wide range of tasks. There are currently over one hundred different add-ons and third-party integrations that can be utilized, some of which include real-time POS solutions, accounting, and invoicing, gift cards, and loyalty and marketing programs.
Even though Square's list of integrations isn't as extensive as the integrations offered by some of the other options available on the market, it's still a respectable selection. Even Instagram can be integrated with your Square Online store if you so choose. This enables you to send customers directly to a Square checkout page whenever someone clicks on one of your products displayed on Instagram.
It is important to keep in mind that Square can also integrate with a variety of other eCommerce businesses and software solutions, such as WooCommerce, 3DCart, and BigCommerce. This essentially means that you have the option of using Square as your payment processor even if you decide to create your online store and domain name with a different provider. If you want a plan for your store that is more high-performance, using Square in conjunction with another eCommerce software option might be the best choice for you to make.
Developers have access to a wider range of options thanks to Square's provision of a number of different APIs, which are more technically known as application programming interfaces. You may be able to construct one-of-a-kind connections and add-ons for your store from the ground up if you have connections with the appropriate development professionals.
Product Management
The most challenging aspects of opening an online store are the initial product import and ongoing inventory management.
The good news is that if you already use any of Square's other solutions, your inventory will sync up with Square Online without any further action required on your part. To put it another way, if you already have a Square point-of-sale system, all you need to do is log in to your account to start bringing in new inventory.
However, if you're starting from scratch – this is still a big benefit. If you start selling products, Square will automatically update your inventory, so you won't have to worry about keeping tabs on how many of each item you have in stock. This feature becomes available when you start selling products.
During the process of setting up your store, Square will request that you begin adding the products that you intend to sell as soon as possible. However, before beginning the process of implementing a sales tax, you will likely need to determine what kind of sales tax you will be using and whether or not you will require any "Modifiers." For example, Square gives you the ability to provide "extras" to your customers along with their purchase. For instance, you could include a spare makeup brush with the purchase of a set of cosmetics that you are selling.
Square also gives you the ability to divide your products into distinct categories, which makes the management process much simpler. If you import your items but do not immediately add a category or sales tax information, you can find the options to do so in your Square Dashboard after you have finished importing your items.
Adding products to your store is not a particularly complicated process overall. You are able to organize everything in a single part while still generating distinct sections containing individual products.
When you click the "Add Item" button that appears under each section, a new box will appear.
It is to your advantage to include as many specifics about each product as you possibly can in the listing.
Keep in mind that you will require a description of your products, photos of those products, pricing information, tax information, and any variants of those products, such as different sizes and colors.
The "advanced" options are located at the bottom of the page. Here, you have the ability to enable or disable the visibility of an item in your store if you aren't quite ready to launch it yet or if you run out of stock.
It is particularly impressive that Square allows you to import your entire product library directly from the Register App. All you need to do is click on the "Add Item" button, and then select the option to import from your library. This is one of the many features that make Square so appealing. You also have the option to import directly from CSV files if you have a large number of items to add all at once.
You will be able to make significant progress toward bringing your digital business idea to fruition once you have finished configuring your entire product library in Square Online.
Square is loaded with a variety of features that can help simplify the management of your company. You can set low-stock alerts, which will send you email notifications whenever you are getting close to running out of an item, for example. Simply going to your dashboard allows you to conduct a speedy check on the current levels of inventory.
Shipping
If you are selling digital goods through Square, such as e-books and digital downloads, then it is unlikely that this section will apply to you. You will, however, need to look into the Square Shipping features if you intend to ship products, regardless of whether those products will be shipped domestically or internationally.
Regrettably, this feature of Square Online is, in the opinion of some users, the most irritating part of the service. During the setup process, you will be required to decide whether you want to offer free shipping on all of the items in your store or a flat rate for all of your products. If you are selling pieces that vary in weight or size, the price will also likely differ for each item. This presents a significant challenge.
The most straightforward solution to this issue would be to make the "free shipping" option available for all of your goods and merchandise. You will have the ability to adjust the prices of your items in order to cover the costs that are associated with shipping them. Even if they have to pay more overall, customers may be more willing to do business with you if you do not charge them for shipping, despite the fact that higher prices may result from this.
Even though Square's online store gives customers the opportunity to add "additional shipping" costs, this feature does not give off a very positive impression.
If Square could simply combine the two numbers and provide your audience with a basic fee, you would have a much better chance of getting good results from your efforts. Nevertheless, for the time being, it appears that this is one of the primary areas in which Square's digital strategy falls short.
After all, things probably can't be perfect on a website that offers free shopping after all.
Fulfilling Online Orders
Aside from the problems with shipping, one thing that you will notice about Square is that there are many different ways to manage your orders and make sales using the platform. As long as you have a Square Point of Sale integration in place, you can even give your customers the option to place their orders online and pick up their food in person. This is possible if you run a restaurant.
If your business sells services, you can give customers the option to pay for those services online by having them click a button that adds a particular option to their shopping cart. Although, if we're being completely honest, it seems like it would be much simpler to just accept payments in person using your Square POS.
When you are managing a Square Online business and you click into your dashboard, you will be presented with a list of pending orders. These orders could be requests for products or food, or they could be requests for something else entirely.
If you want to be paid for an order, you have to first mark it as "fulfilled," which can be a little bit of a pain in the neck at times. Square will retain the customer's payment until the order has been satisfactorily finished, even if you cancel it. On the other hand, this does mean that you can offer a higher level of service to your customers if you hold yourself to a certain processing standard. This is a positive aspect of the situation.
For example, Square will automatically make the assumption that an order will be processed within seven days or less when it is placed. You have the ability to change this number on your own, but if you miss the deadline for completing the order, Square will automatically issue refunds to your customers.
In addition, once an order has been fulfilled, you have the option of including tracking information with the transaction. However, in order to accomplish that, you will need to locate the information that you wish to send to the customer and make direct contact with them. There is no "update with one click" option available for your client. When you're trying to keep dozens or even hundreds of customers up to date at the same time, that can be a real pain in the neck.
There is the possibility to integrate the ShipStation feature, which will automatically keep track of and manage electronic orders on your behalf. This is an option for people who do not have the additional time to spare. When you finish a transaction using Square, you will also receive confirmation emails that are generated automatically by Square. If you are selling a digital download, the customer will not receive the download in their confirmation email; therefore, you will be responsible for handling the fulfillment yourself.
In general, processing payments through the new Square online platform is not the most streamlined experience; however, it is not a terrible experience, especially considering that you are not charged anything for your store. You also have the choice to automatically accept customers' orders if you want to make things even less complicated if you are selling items in your physical store rather than online.
Customer service
I was just wondering if you needed any additional assistance with setting up your online store.
If this is your first time selling products online, there is a good chance that you will require at least some form of direction. This is especially true if you are just getting started. The good news is that Square does provide you with a few different avenues to communicate with them. For instance, you can get in touch with the sales team by sending a tweet to @SqSupport or by filling out a form on their website.
It's possible that clicking on the "Contact Sales" option on Square's page will initially lead to some confusion because it will take you to a contact form hosted on Weebly rather than something branded by Square. This indicates that the functionality for creating websites is provided by Weebly and is not a solution developed specifically for SquareUp.com.
Visit the Square Knowledgebase if you'd like to take a do-it-yourself approach to getting support for your account instead of calling in for assistance. People who are just beginning their careers in the retail sales industry can benefit from using this reasonably exhaustive database. There is a plethora of content available, including articles, screenshots, and various other nuggets of information. Additionally, if you need additional guidance, you can seek it out by visiting the active seller community.
Square Online vs Shopify
It's possible that not everyone needs a tool like Square Online, despite the fact that it's designed to be user-friendly and simple for merchants of all sizes and types of businesses. There are still people in the world who might favor an alternative choice, such as Shopify, for example.
There are no transaction fees to worry about when using Square, making it more affordable for small businesses to get started selling products or services online. Square outprices Shopify when it comes to pricing. Nevertheless, it is safe to say that Shopify offers users a much wider selection of templates from which to choose when they are beginning the process of establishing a new online presence for their businesses. In addition to that, Shopify is able to easily facilitate the sale of both physical and digital stores.
Because Shopify is provided as a hosted online store, there is no need for you to worry about purchasing your own web hosting or purchasing additional software to install. Both of these things are taken care of for you. Out of the box, Shopify provides you with everything you require to create a successful online store. Shopify, on the other hand, appears to rely a little bit more heavily on basic coding knowledge than Square does, which may indicate that it is better suited to people who already have some prior experience in the field of website construction.
Square Online vs BigCommerce
A further compelling alternative to Square Online can be found in BigCommerce, which is a hosted ecommerce solution. With the help of this solution, proprietors of businesses are able to easily establish their own online presence and begin selling products over the internet. BigCommerce is an effective SaaS service, which means that you do not need to own software in order to use it.
You can sell both digital and physical goods using BigCommerce, similar to how Shopify provides you with a wide selection of editable themes from which to choose to assist you in designing the ideal store for your needs. You will even have access to some fundamental tools that will assist you in marketing your products. This product, much like Square's Online Store, is geared toward consumers who do not possess a significant amount of technical or coding knowledge to speak of. On the other hand, if necessary, there are options for modifying the CSS and HTML.
BigCommerce provides an excellent value for the money because all of its plans include access to an unlimited number of staff accounts. This is especially true when compared to alternatives such as Shopify and Wix. However, it does not come with the same comprehensive range of POS options as Square is able to provide for its customers.
Squarespace vs Square Online
To conclude, Squarespace is an excellent tool for businesses that need to build websites quickly while maintaining a professional appearance with a minimal amount of coding. Using this tool, you can create a website that appears highly professional without having to write any code, edit your website using a CRM that is simple to use, and do much more. However, it is important to keep in mind that getting used to Squarespace may take some time because its blogging tools are significantly more advanced than those offered by Square.
The ease of use of Square Online is significantly superior to that of Squarespace. Nevertheless, it makes the claim that it is "the" best choice for constructing blogs and portfolio websites. You won't necessarily need to learn how to use CSS and HTML in order to use Squarespace, similar to the other options that have been mentioned above. However, this builder has a lot of additional features that are awkward and might make it difficult to use for people who are just starting out.
Squarespace still won't be enough for businesses that want to get really granular with their website design strategy, and this is true even with the additional features that have been added.
Does Your Ecommerce Business Fit Square Online?
Should you therefore attempt the Square online?
If you are just getting started in the modern market, the new Square Online solution is an excellent starting point that will help you get your digital business up and running as quickly as possible. It is not necessary for you to acquire any technical or coding knowledge prior to getting started, and it is not difficult to set up your inventory either.
You can process payments with your Square solution, integrate it with other online shopping cart options, and create product pages that look very professional all with the same tool. If, on the other hand, you are interested in more sophisticated options such as tracking and analytics, you will be required to upgrade to a more professional package.
It should come as no surprise that the online store offered by Square does not stock everything. You won't be able to instantly link your store with your social media accounts unless, for example, you pay for a premium package. If you don't do that, you won't have that option. In addition to this, managing certain aspects of providing customer support and completing orders can also be a little bit challenging.
The manner in which Square Online calculates the cost of shipping products is a particularly significant flaw in the service. In the end, you can't set different prices for items that are going to cost you more to send without giving the impression that you're just piling extra fees onto your customer for no reason at all. This is because setting different prices for the same item would be unfair. If you are unfamiliar with the process of selling digital goods, it is recommended that you give Square's online store a try. To start, it's completely free, it's great for people just starting out, and it's a fantastic way to gain control over your eCommerce strategy.